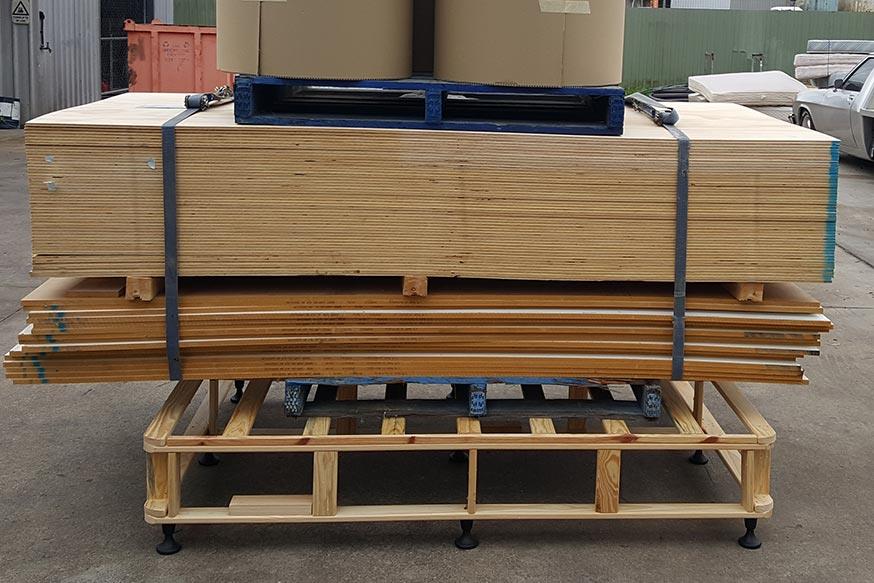 Built locally, and to last!
A base's primary function is to keep the mattress off the floor.
At The Mattress Company, we manufacture all of our bases on location ensuring they meet our high level of quality control. This means they don't creak and squeak in the night disrupting your sleep.
They are built extremely solidly holding well over the weight of two adults, as shown in this picture of over 1200kgs stacked on top of a Mattress Company base before upholstery. We have a choice of Standard Ensemble bases or Platform Timber Slat Bases.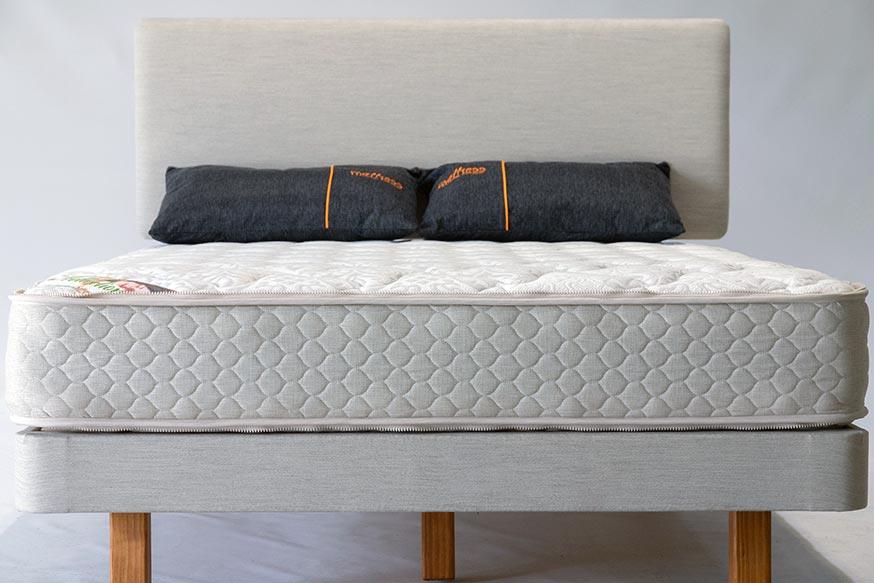 Fully customisable
All of our bases are made using Kiln dried slash pine, industrial cross linking P.V.A glues and heavy duty nails to ensure years of consistent support. In the Ensemble base model fabric is placed over the base slats to provide a completely flat surface for your mattress, and 10mm of foam allows breathability between your mattress and base.
All of our bases come with the choice of fire retardant or contrast fabrics, as well as multiple upholstery fabrics in various colours and styles. If you have special needs for your base, such as a special size or height just ask and we will be able to help.
Headboards
We also make headboards in two sizes, with fabric to match your base. Suitable for our Ensemble base or Platform Timber Slat Base. When going out with your base these will be made to attach to the base. We can also make an aftermarket headboard in both sizes that can be attached to your wall.