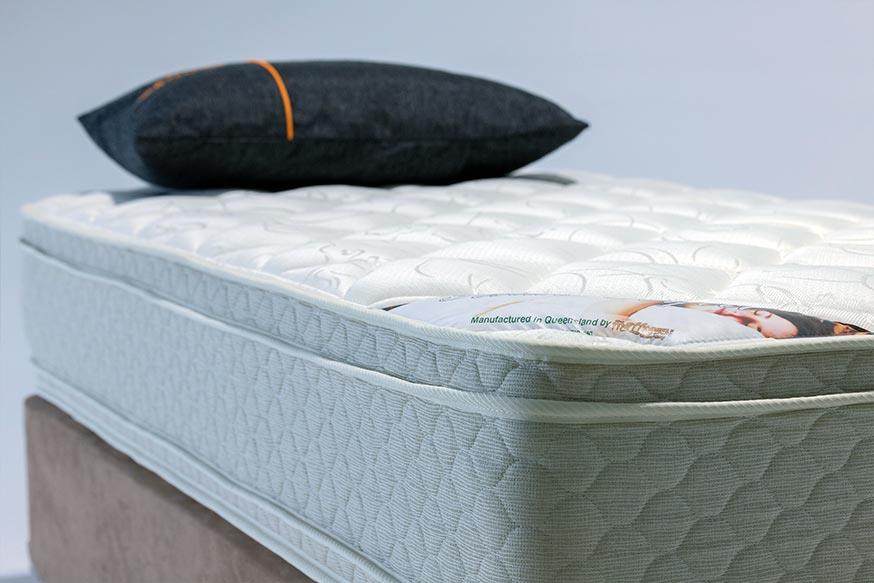 The Posture Perfect
Double sided Mattress
Damask Cover
Dacron layer to allow air circulation. Sensitive Choice approved. Fabrics by Bekaert Deslee and also Foams by Dunlop Foams.
Hospital Grade support foam upgrade available as well.
Including;
Anti-Microbial
Anti-Dust Mite
Anti-Fungal
Support systems available;
Innerspring
Pocket Spring (5 Zone)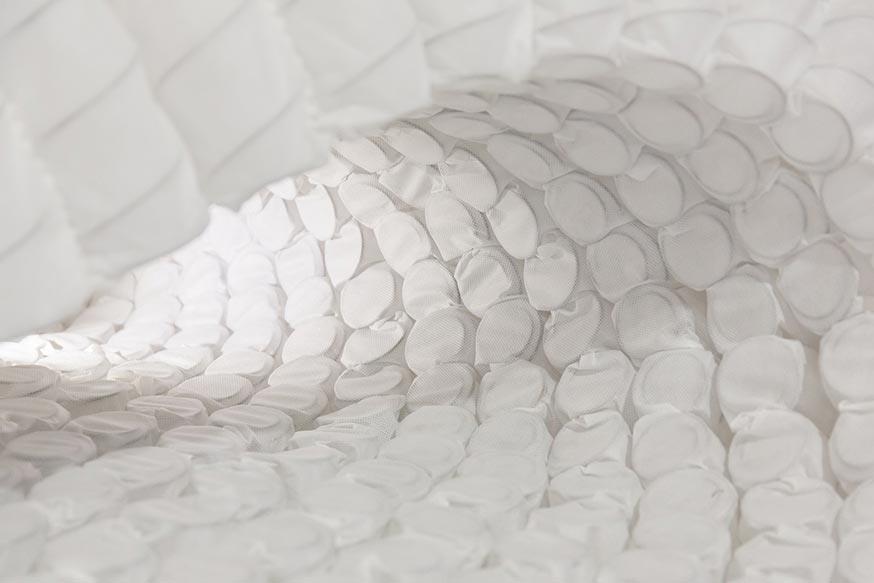 THE FEATURES OF A MATTRESS COMPANY POSTURE PERFECT MATTRESS.
The Posture Perfect range is designed with comfort and affordability in mind.
Using Australian made fabrics and foams paired with your choice of support system, this mattress represents excellent value.
This is a two sided mattress meaning it can be flipped and rotated for additional life.
The Posture Perfect range is available with LFK innerspring or pocket spring support systems in all standard and custom sizes, making it a great choice for your recreational vehicles or for a great night sleep at home.
Warranty
LFK: 5 Years
Pocket Spring: 5 Years
Pricing
Please contact us for pricing
Component Breakdown:
Bekaert Textiles: Bekaert Textiles is the leading specialist in the development and manufacturing of woven and knitted mattress textiles and bed cover materials. All Mattress Company fabrics are made in Australia and produced by Bekaert Australia. All fabrics are Health Guard treated to ensure lasting quality and comfort with anti-dust mite qualities.
Dacron: Dacron offers an additional layer of comfort while allowing the mattress to breathe and air to flow freely throughout the upper layer of the mattress. Dacron offers an alternative to people that are allergic to wool, while providing a similar feel.
Dream Foam: Dream foam is quilted directly into the fabric layer on the mattress, providing the first layer of comfort. Dream foam gives a pleasantly soft feel before the primary support foams of the mattress come into use.
Felt Insulators: The age old story of being poked by a spring in the middle of the night is something almost everyone has heard, the idea behind a felt pad is to eliminate the chance of this happening to you, ensuring a great night sleep every night for years to come.
Side Support System: We employ side support systems primarily to prevent any failures and dipping in the side wall of the mattress. Having a side support system in a mattress carries the additional benefit of increasing the overall sleep area by preventing any rolling or bowing of the edge of the mattress, stopping you from rolling out of bed.
Featuring Dunlop Foams: Dunlop has been in the foam industry for over 70 years and is Australia's leading foam supplier. Employing over 2000 people, Dunlop innovates and strives to produce products of the highest quality. Partnered with Ultra-Fresh and accredited by Good Environmental Choice Australia (GECA), Dunlop foams has solidified itself as The Mattress Company's sole foam supplier.
Available In:
LFK Spring: With a dramatically higher spring count than the commercial grade Bonnell spring unit, the LFK unit offers greater support and increased durability. This translates to a higher quality spring unit suitable for a wider range of applications and great for a domestic customers.
Pocket Spring: Pocket springs are constructed by placing individual springs within individual 'pockets'. This means all springs are attached by material rather than steel helicoil's, allowing the springs to move individually rather than as a group. This means pocket springs will contour to your body providing far greater support than a standard innerspring unit while greatly reducing partner disturbance during the night. Pocket spring support systems will give your body the support it needs where you need it. The Mattress Company uses 5 zone German made pocket spring units due to their unrivalled quality and superior support.
Additional Options:
Removable Pillow tops: We offer a range of removable pillow tops to achieve varying supports and comforts. Pillow tops are attached by heavy duty YKK zippers, the means when it comes time to flip and rotated your two sided mattress, you are able to remove the pillow top and attach it to the other side of the mattress. This means that the pillow top becomes the wearing part of the mattress. Come the time the pillow top wears out, you are able to purchase another to give your mattress new life. We offer pillow tops made of Viscoflex Memory Foam, Latex and Fusion Gel Viscoflex. All pillow tops carry a 5 year warranty
Visco-flex (Memory Foam): Visco-flex is a very soft but durable foam designed to contour to your body and give a cloud like feeling to your mattress. This can be great for people that like mattresses soft and also people that like mattresses firm by allowing a nice cushiony layer before the primary support of the mattress kicks in. Visco-flex comes in two hardness's for a wider range of choice and achievable feelings in the mattress.
Latex: Latex is an extremely durable product that offers a firmer level of cushion than Viscoflex. Latex is a great choice for people that want a natural product in their mattress but still want the added comfort of a pillow top. Latex is more supportive than the standard memory foam which can be a good thing for people that like firmer mattresses.
Fusion Gel Visco-flex Memory Foam: Fusion Gel infused memory foam is a new product by Dunlop. Gel particles are impregnated into Visco-flex memory foam to create a temperature neutral foam. Foams have a tendency to heat up above room and body temperature, Gel particles reduce this effect. This means the foam does not heat up above your temperature, so you won't wake up in a hot spot in the bed in summer. In winter the Fusion Gel will still stay temperature neutral so your mattress will not be cold, but your temperature.
Copper Gel Toppers – A copper infused Memory foam by Dunlop
Copper Gel is an exciting new copper-infused memory foam. Copper is a completely natural and environmentally friendly mineral. Copper naturally provides protection against viruses and microbial growth to prevent odours and stains in the product. The high conductivity of copper complements and enhances gel's thermal properties to help dissipate excess body heat, providing a cooler and more comfortable sleep.
High top Variant: High tops are a fixed variant of a removable pillow top, they offer an additional comfort layer to the mattress. High tops are a more economical way of getting a similar feeling to a pillow top, without having to remove a pillow top every time you flip your mattress.
No Tear Handles (LFK Only): Our handles are heavy duty and designed to last. We attach our handles to the spring unit itself inside the mattress, this means you won't tear the handles off the fabric on the outside of the mattress so the handles will last as long as your bed. Due to the fact we only attach handles to the spring unit of the mattress, we are only able to fit handles to beds containing the LFK support system.
Zip-Off Wool Mattress Protectors: An additional option for your new mattress is to have an 850gsm removable, washable Australian made wool top. Fixed in the same way as our pillow tops, by a heavy duty YKK zipper, our wool tops are extremely high quality and soft, not scratchy. Having washable wool on your mattress will improve airflow between you and the mattress while protecting against any accidental soiling of the mattress.