Choosing The Best Mattress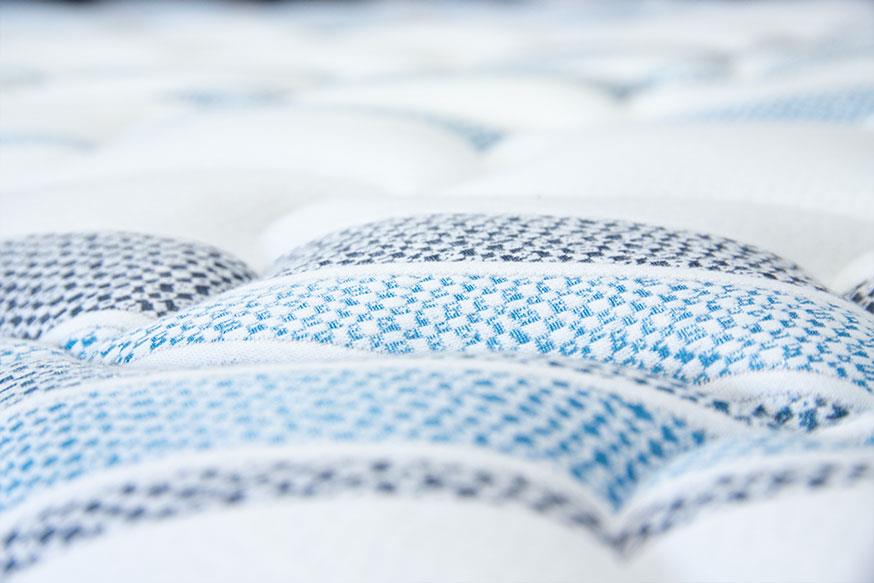 Choosing a New Mattress
Mattresses differ in comfort and support
So manufacturers and retailers emphasise that the only way to choose one that's right for you is to go out and lie on as many as possible. If you're going to spend eight hours a day in the bed for the next 10 years or more, it's worth putting in some time to get one you're really happy with.
To get the most out of your shopping trip and increase the odds of getting a good mattress:
Go to a shop that offers a range of brands and models from different manufacturers, with mattresses ranging from soft to firm on display for you to try.
Find a manufacturer that is also a retailer. You'll see the materials they use, products are generally cheaper and they can custom-make a mattress to suit your needs.
Ask to be shown a cross-section of the mattress you're interested in. Look for natural fibre coverings such as cotton and bamboo, which allow skin to breathe. Avoid polyester or nylon coverings.
Ask for specifications such as what fibres are used, what type of springs the mattress has and how many, as well as the density of the memory foam, foam or latex. Ask how the mattress is "layered"; if this is a mystery to sales staff, don't buy from that retailer. Ask to be shown a cross-section of the mattress you're interested in.
Test the model you like in other stores. Mattresses may become well tested by previous bed shoppers and the same mattress may feel different.
Wear loose and comfortable clothes, with shoes you can easily slip off. Test out the mattress with your sleeping partner and preferred pillows for at least 30 minutes.
Lie on your back and try to slide your hand under the small of your back. If it slides very easily, or your shoulders and hips feel uncomfortable, the bed's too firm.
Your spine should be straight when you're lying on your side (top). If the mattress is too soft (centre) or hard (bottom) it will be curved (see Which one's just right? below). Try to roll over. It will take a lot of effort if the bed's too soft, and will feel uncomfortable on your hips and shoulders if it's too firm. Mattress corners should have weight and substance, and edges should be solid but resilient. When you roll around, the mattress shouldn't creak, crunch or wobble. Make sure the base under the mattress you're testing is similar to yours. For instance, if you have a hard base (fixed slats or just board) at home and you're testing a mattress on a sprung base, you'll find it feels a lot different at home. Ask the shop staff to let you test it on the floor. Be aware that mattresses with pillow tops retain more heat and can't be turned for impact distribution. There's no cure for a mattress that feels too hot; all you can do is get out of bed. Ask if you return the mattress if you find it uncomfortable. Only a handful of stores, such as Ikea, have a "comfort" returns policy. Ask the retailer about its returns policy, including transport to the retailer's store and re-delivery charges. Don't fall for "osteopathic" or "chiropractic" advertising It means little unless it's from an accredited source. Check the warranty, as most do not cover comfort. Some warranties cover different parts of the mattress, or are based on a pro-rata basis.